Dr. Horton's
Licensure
This page is provided for the interest of prospective clients, as well as for pharmacists and suppliers who need to see certification for the use or prescription of regulated substances. For those who simply want numbers, they are as follows. Images of the actual documents are below.
---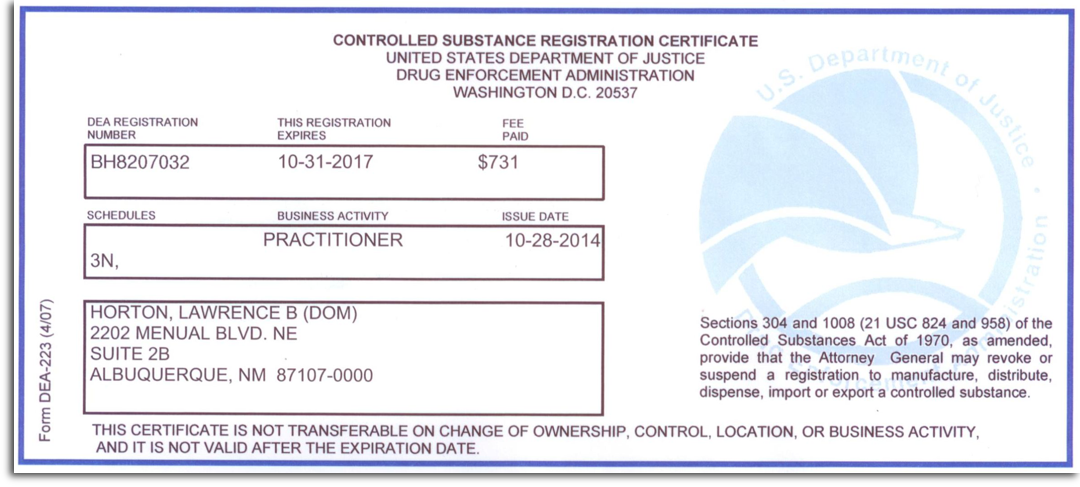 2202 Menaul NE
Albuquerque, NM 87107
505.266.5681
© 1999-2018 All rights reserved, Dr. Larry Horton, Future Medicine Now, Inc.